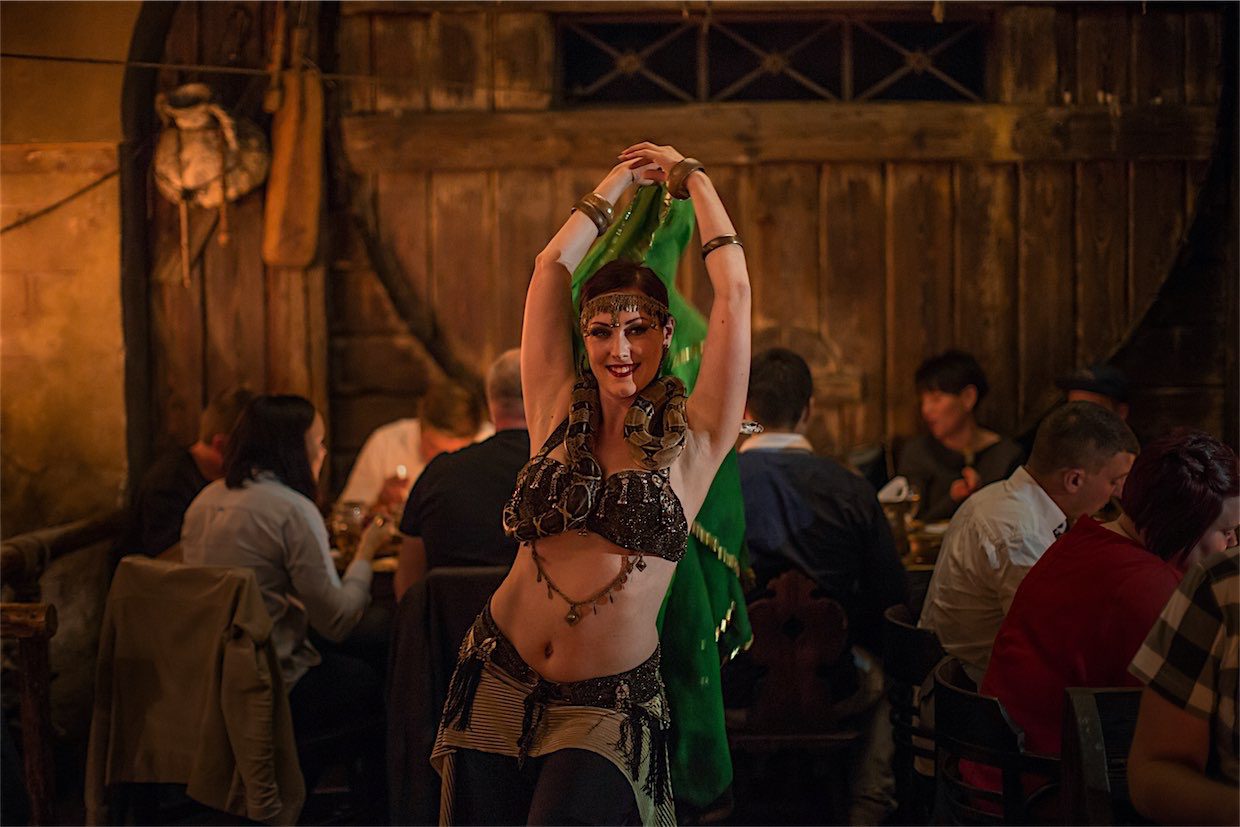 U Pavouka, Medieval Tavern
HISTORICAL SHOW
every day: 20:00 – 22:30
2.5h performance


5 course meal


All you can drink



Its harsh and yet so romantic atmosphere will breathe on you in our tavern from all sides. No detail has been omitted, as none of the senses. There will be plenty to see, what to listen and most importantly, what to taste. You will be entertained by swordsmen, jugglers, and belly dancers, accompanied by contemporary music, wine and beer will flow and you will also eat in the spirit of the times, with your hands! The only disappointment could be the return back to the present!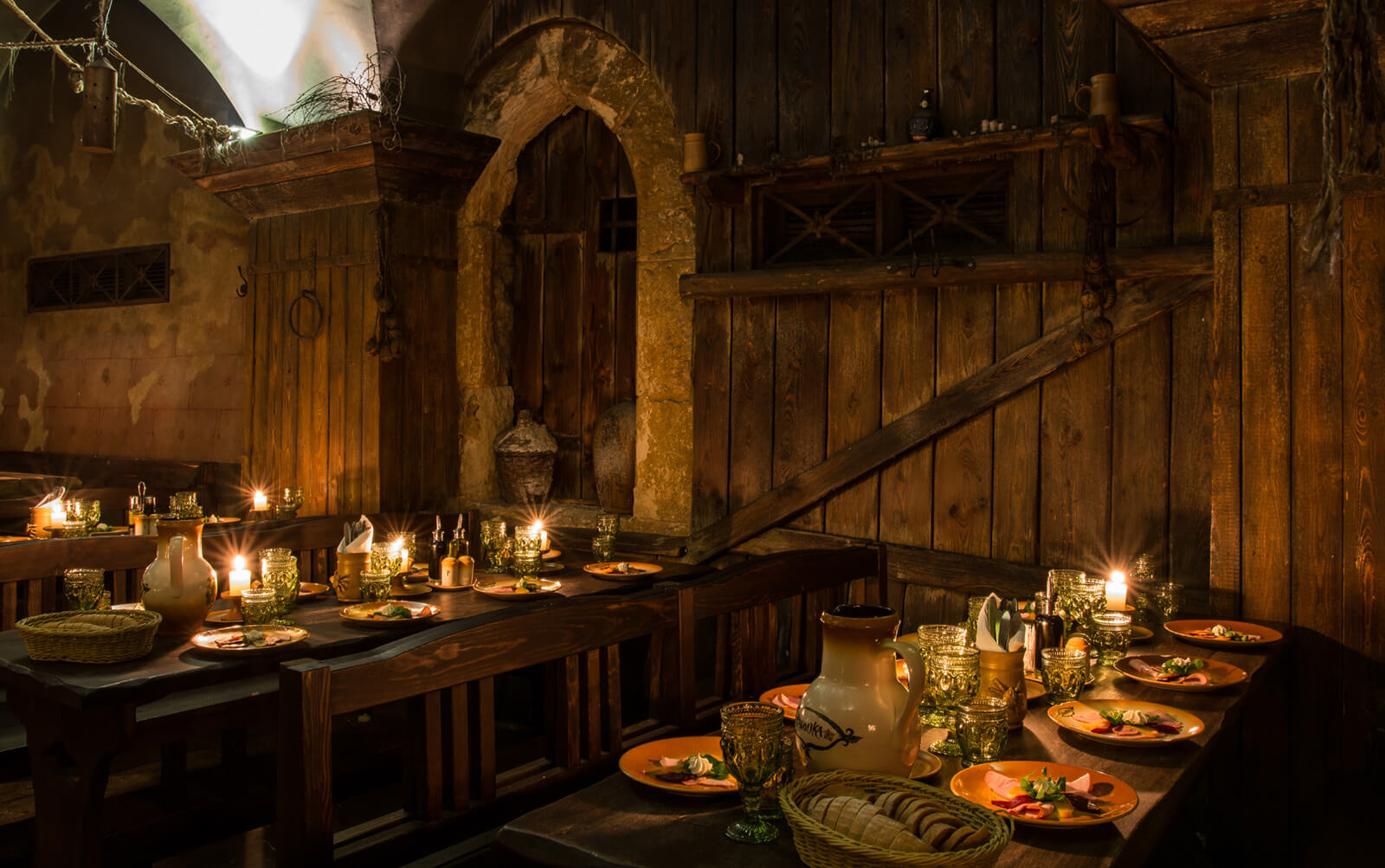 During the show we serve traditional Czech food.
The set menu consists of an appetizer, soup, 2 meals including different sides or a salad, and a dessert.
You can choose no-pork or vegetarian options as well. We offer all you can drink option which applies to beer as well.
RESTAURANT
We offer traditional Czech meals from a la carte menu. Beef or boar goulash, roasted pork knuckle, baked duck with cabbage and dumplings and much more. Summer garden is available and of course, good Czech beer on tap.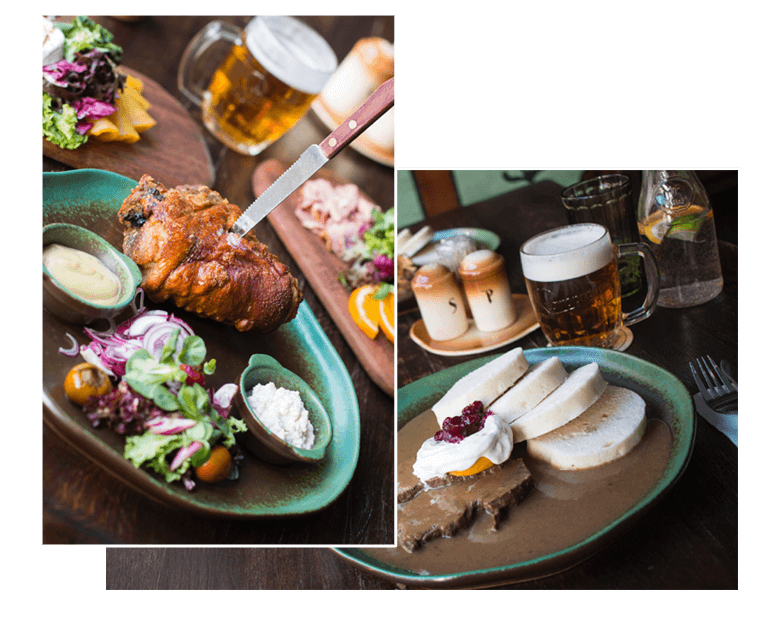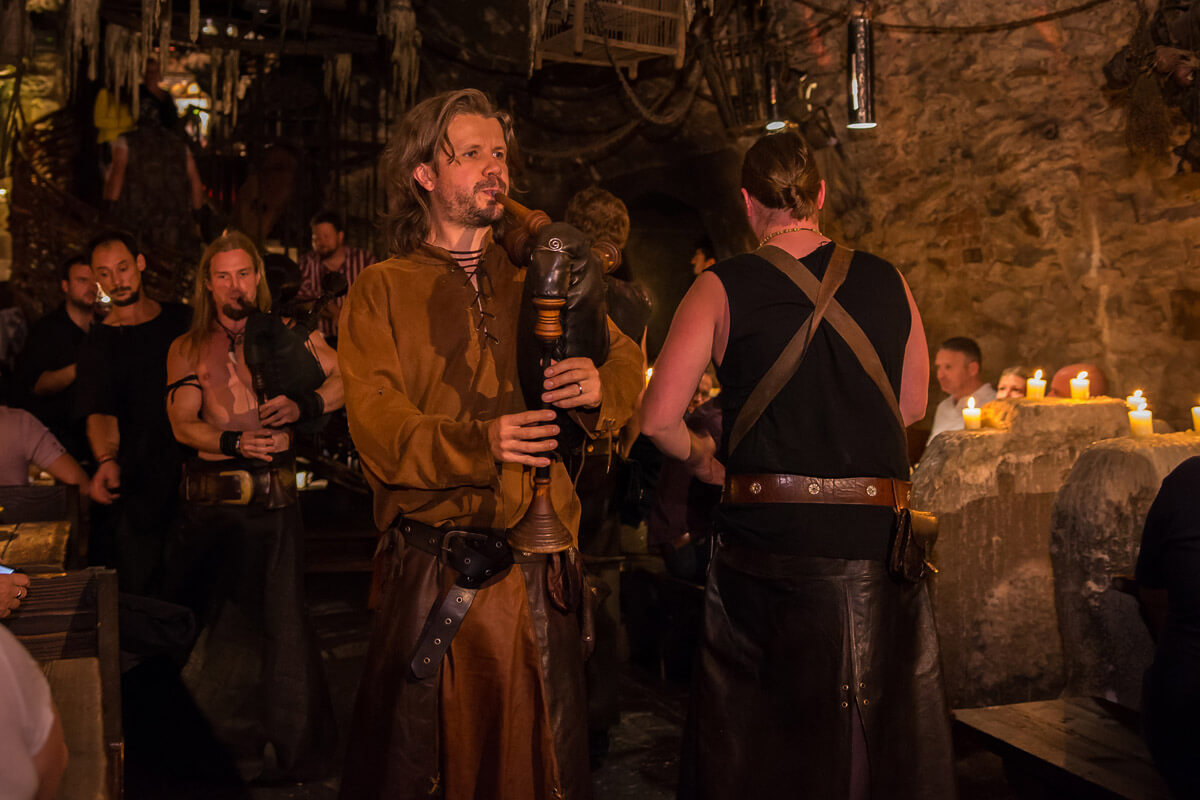 ▸ MEDIEVAL INTERIOR
▸ BELLY DANCING
▸ SWORD FIGHT
▸ HISTORICAL CONCERT
▸ FIRE SHOW